How Can We Help?
---
Welcome to St. Mary's Cathedral
St. Mary's is the largest parish in the Diocese of Aberdeen situated in the heart of Aberdeen city centre. We are a multi-cultural parish seeking to grow in love of God and our neighbour.
It is our dream to make our parish a home for all, where we can come to know and serve one another through different groups and ministries.
---
All Saints Vigil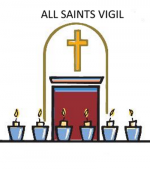 Friday 31st October
8pm to Midnight
Mass at Midnight
Adoration, Meditation & Music Led by 'Credo Community' and London Group 'With Friend'.
---
Alpha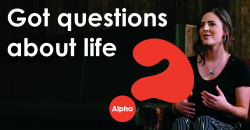 What is Alpha?

  Alpha is an opportunity to explore the meaning of life and the Christian faith in a friendly, open and informal environment.

  Typically Alpha has ten sessions (we are going to have seven) and includes food, and a short   talk and a discussion at the end where you can share your thoughts.

  We meet on Tuesdays and begin at 7.30pm with a meal and end at 9.30pm.

If you would like to take part, click here to find out more and to register.
---
Adoration of the Blessed Sacrament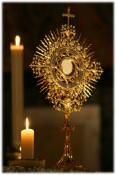 Eucharistic Adoration provides us with a chance to be with our Savior one on one.
Through this practice, we are invited to spend time alone with Jesus, really and physically present physical and to bring him all our cares, concerns, prayers, hopes and thoughts. We set aside a special time, a respite from our hectic modern lives, to create a personal space in which to meet our Go him.
Adoration of the Blessed Sacrament take place, Monday to Friday from 7.30am to 7pm.
Give Jesus one hour of your week.
To discover more about the great gift of Eucharistic Adoration
---
Mass Times
Mondays
7.00a.m
12.30pm
---
Tuesdays
7.00a.m
7.00pm
---
Wednesdays
7.00a.m
12.30pm
---
Thursdays
7.00a.m
7.00pm
---
Fridays
7.00a.m
12.30pm
---
Saturdays
10.00am
7.00pm
5.00pm Mass in Spanish on the last Saturday of the month.
Sundays
8.00a.m
11.15am
6.00pm
Polish Mass
9.30am
3.00pm
---
---